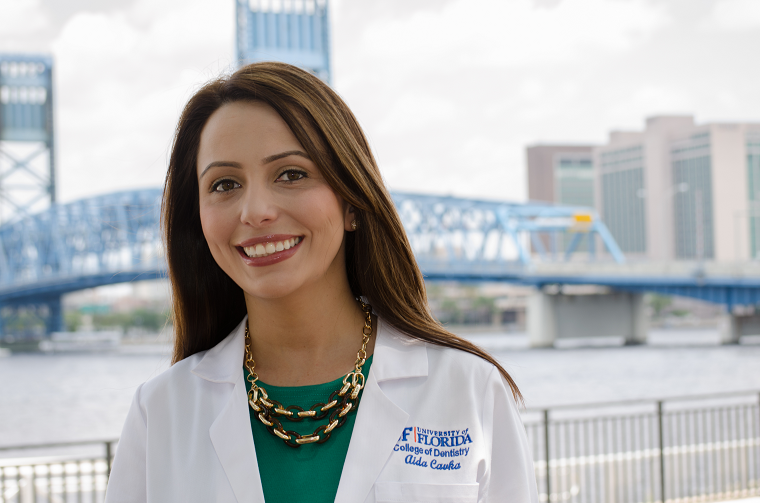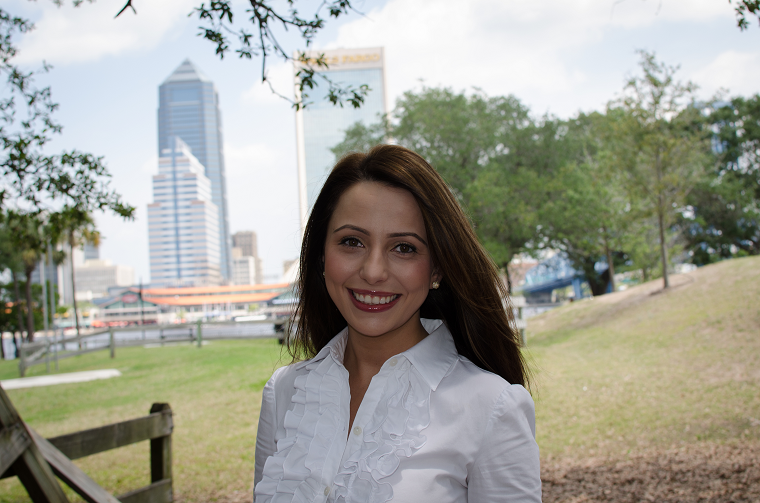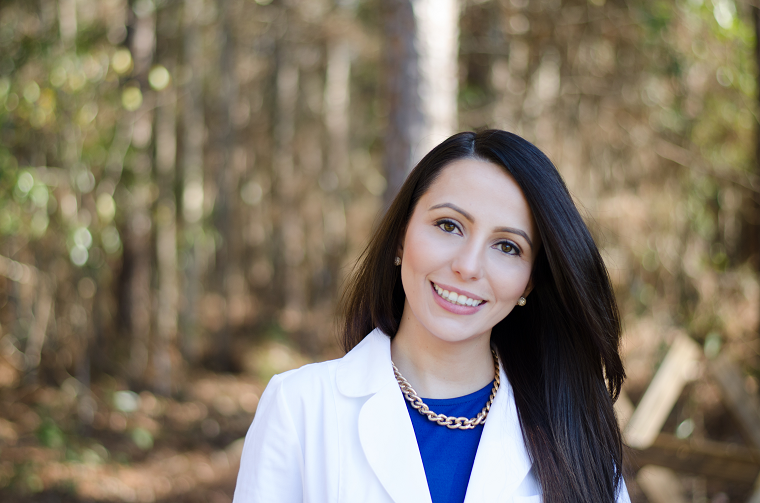 Meet the Doctor - Dr. Aida Cavka
Dr. Aida Cavka wants to transform your perception of dentistry. She believes in thoroughly educating her patients about their oral health, thereby making the patient an informed member of the treatment team. Her passion lies not only in the science, but also in the art of dentistry, and she strives to satisfy both the health and the cosmetic needs of her patients.
Dr. Cavka attended high school in Jacksonville, and completed her undergraduate studies at the University of North Florida, where she earned a Bachelor of Science degree in biology. Then she received her doctorate from the University of Florida Dental School. During her dental education, she received many awards for clinical and professional excellence. She furthered her dental studies at the VA Medical Center in Gainesville, Florida in their hospital-based General Practice Residency Program. Here she received specialized training in advanced dental techniques and in the treatment of medically compromised patients. Unlike the field of medicine, this residency program is elective – meaning that Dr. Cavka voluntarily dedicated a full year of her life to gather knowledge to excel in the field of dentistry. By spending a few years working in the private office world after the residency, she learned how to run a dental office and what she liked and disliked about the patient experience.
At Cavka Dental Center, she wants to tailor dentistry to each patient – provide all the treatment that her patients need in one spot, while maintaining a small family office atmosphere where everyone will remember your name! In addition to her technical proficiency and advanced training, Dr. Cavka is a diligent listener and will explain beforehand what treatment is best for your individual needs. She is also fluent in Bosnian, Serbo-Croatian, German, and French, and she looks forward to providing you with gentle, comprehensive care that can improve your life!
"I love treating patients. There's nothing more rewarding than getting someone out of pain, or seeing their facial expression as you hand them a mirror after a cosmetic procedure. I take pride in listening to my patients and making them part of my team! Hope to meet you soon and help you in your transformation!"
- Dr. Aida Cavka